Some firewalls will not permit applications such as iQO2 to access the internet (='Connection failed message'). If you have a firewall that does this, you will not be able to use iQO2 until you update your firewall to allow iQO2 to access the internet.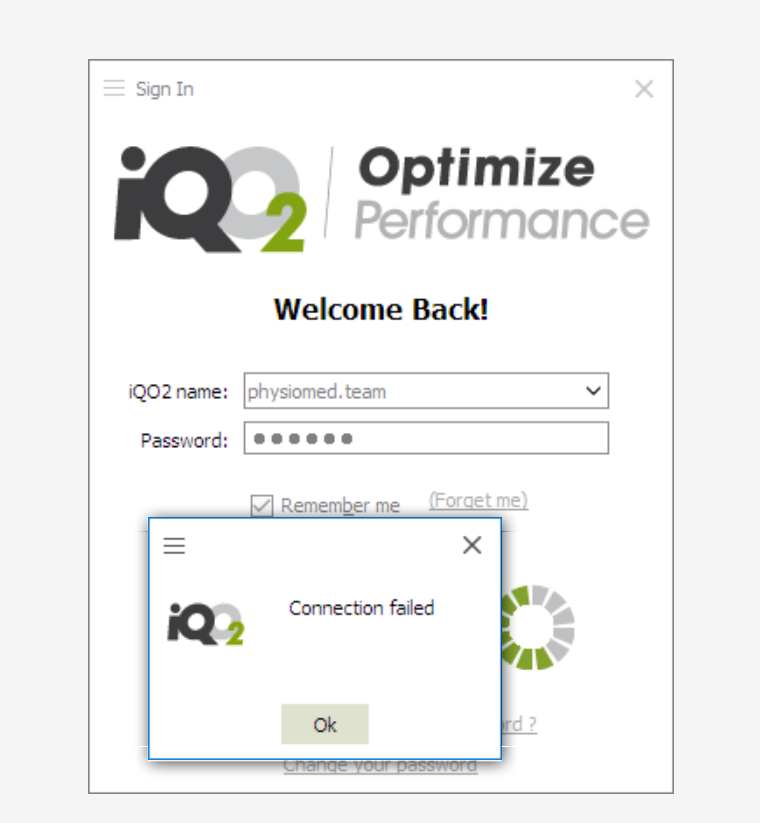 With most firewalls, this is easy to do. The process is usually as follows:
Make sure that iQO2 is not running.
Open your firewall.
Your firewall maintains a list of applications installed on your computer.
In this list, locate the entry for iQO2.
Configure the iQO2 entry to allow it to connect to the internet.
Save your changes.
Restart iQO2 and sign in.
For comprehensive instructions on using your firewall software, refer to the manufacturer's website.
AVG
https://support.avg.com/SupportArticleView?l=en_US&urlName=Allow-application-in-AVG-Firewall
NORTON
https://support.norton.com/sp/en/us/home/current/solutions/kb20100320035324EN_EndUserProfile_en_us
AVAST
https://www.avast.com/en-us/faq.php?article=AVKB25
WINDOWS FIREWALL
http://windows.microsoft.com/en-us/windows/turn-windows-firewall-on-off#turn-windows-firewall-on-off=windows-7
http://windows.microsoft.com/en-au/windows-10/getstarted-protect-your-pc