How to navigate the periodic view chart: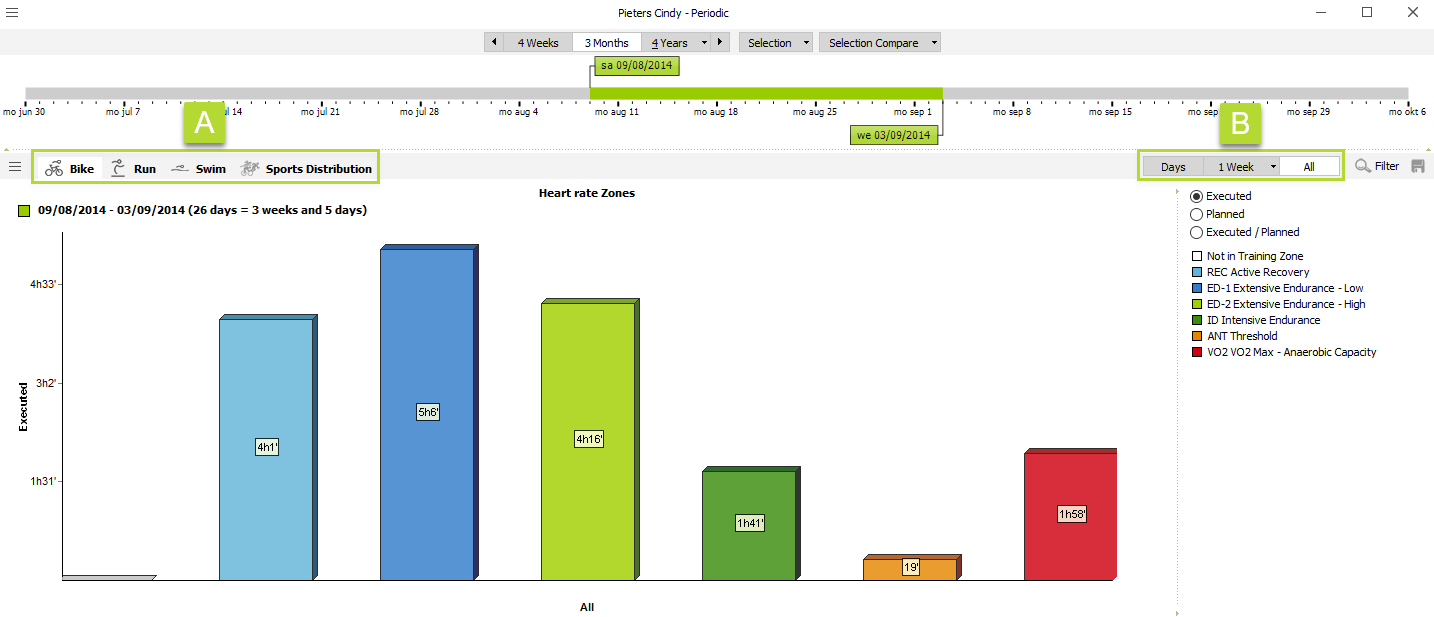 Toolbar navigation
 
Click the tabs to choose the type of activity.
Click bike to show the bike workouts.
Click run to show the run workouts.
Click on swim to show the swim workouts.
 
Click multi-sport to show the multi-sports distribution.
  Data presentation
 
Click the buttons to choose the way to present the selected period data in a detailed or more averaged way. Choose days, x weeks and all as a unit for the x-axis.
Days
All the data of one day is put together in the chart.
Week
All the data of 1/2/4 week(s) is put together in the chart.
All
All the data of the selected period is put together in the chart.
Click on 'Filter' to filter the periodic view on workout type: all, workouts or races.