iQO2 stores the content of all your athletes and pushes it to your coach account. The dashboard displays all recent activities from all accounts in your Contacts, such as uploaded workouts, planned workouts, alerts and pins, training zones added, sport lap tests added etc...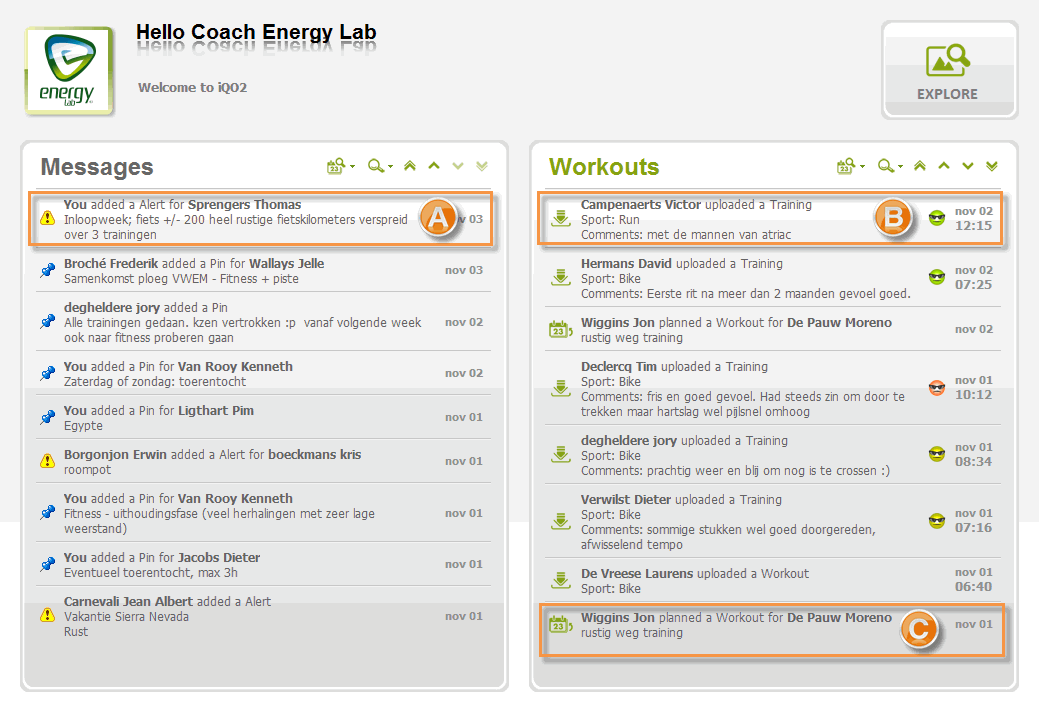 A  Messages
The dashboard allows you to see who has modified their files (Period/Event changes; new training zones; new sport lab tests or newly uploaded metrics) since your last login and offers you an overview of the notification traffic between you and your clients.
B  Uploaded workouts 
Athletes can add training device data or any other data to iQO2 and you, as a coach can see it immediately at your dashboard screen.
C  Planned workouts 
Have a daily overview of all the planned workouts. That way, you can manage exactly your planning work for each athlete.
Related topic: